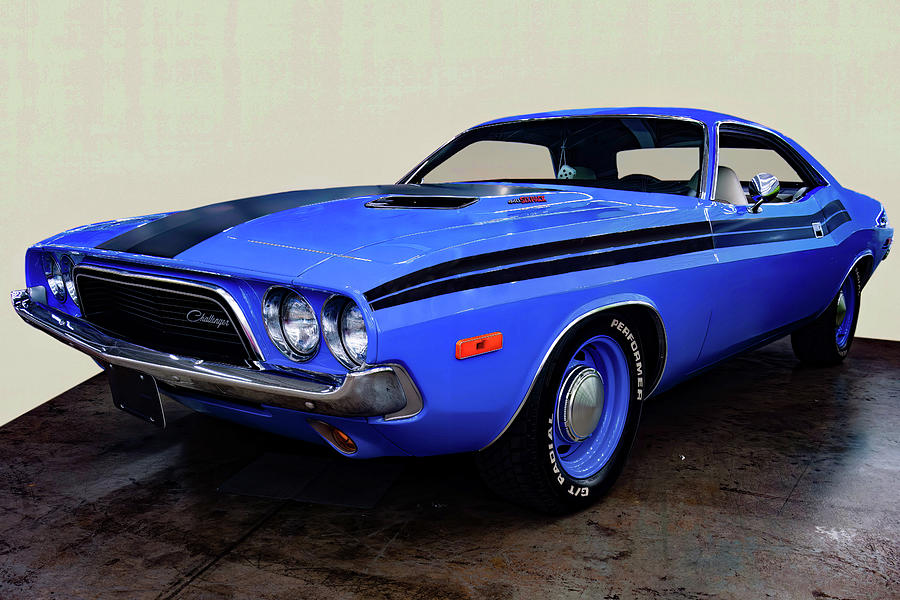 Title
1970 Dodge Challenger - Blue
Medium
Photograph - Home Decor And Giclee Wall Art By Chris Flees
Description
The 1970 Dodge Challenger is a classic American muscle car that is highly sought after by collectors and enthusiasts. There are a few things that make it special:

Styling: The 1970 Challenger is known for its sleek and muscular design, which features a long hood, short deck, and aggressive stance. It has a classic "Coke bottle" shape with flared fenders and a wide track, giving it a powerful and athletic look.

Engine options: The 1970 Challenger was available with a range of engine options, including some of the most iconic and powerful engines of the era, such as the 426 Hemi V8 and the 440 Six Pack. These engines were known for their high performance and ability to produce massive amounts of horsepower and torque.

Popularity: The 1970 Challenger was produced during the peak of the muscle car era, and it quickly gained a reputation as one of the most exciting and desirable cars of the time. It was featured in numerous films and TV shows, cementing its status as a cultural icon.

Rarity: While the Challenger was produced in relatively large numbers, certain versions and configurations are quite rare and highly sought after by collectors. For example, the 1970 Challenger R/T convertible with a 426 Hemi V8 is considered one of the most desirable muscle cars of all time.
Uploaded
March 30th, 2023
Statistics
Viewed 192 Times - Last Visitor from Warrington, P2 - United Kingdom on 05/17/2023 at 5:41 PM